Book 1
$4.99
Publisher:

9739 Publishing LLC

Edition:

1

Available in:

Print on Demand, PDF, mobi

Published:

October 1, 2019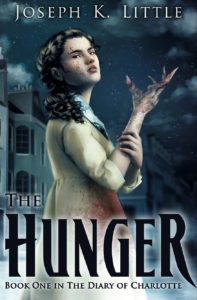 Living on the streets taught Charlotte one thing: do what you must to survive.
Her options were running low when a mysterious man approached her about a job that offered food and shelter.
Reason told her it was a mistake but Hunger, her Mistress won the argument. It was a job interview that forced her out of her old life and into a new undead one.
© 2018 – 2019, Joseph K Little. All rights reserved.